Biomagnetic Adjustment
Traditional medicine focuses on treating the symptoms. Biomagnetic adjustment focuses on the cause of sickness. It normalizes PH levels in the blood, which helps to get rid of inflammation, the cause of many illnesses. This is a painless therapy that is very comfortable to experience.
Please understand that it's not a one-time quick fix. More than one therapy session may be required. You also have to want to get well and be open to diet and supplement suggestions that compliment the therapy.
With Biomagnetic adjustments along with EFT we have been helping clients free their lives from the excess emotional baggage and physical burdens they're carrying. That way, clients can take steps forward in their lives and rediscover simplicity and fun.
All of our therapists are certified by The Vitalist's Academy of Biomagnetic Adjustment. To book an appointment with one, please go here. Please see our FAQs if you have more questions.
EFT Coaching
EFT, otherwise known as Tapping, involves tapping with your hand on pressure points that have been identified in acupuncture, so you get the benefits of acupuncture without the needles. Incorporated into this are traditional psychological techniques.
EFT can be done alone but the most optimal results are seen with coaching. The most common result is a reduction in stress levels. Clients also report increased clarity, realizations and epiphanies. To book an appointment, TEXT Abigail at 347-391-8699
This video also has a brief explanation if you want to take a look.
About Us
We are Abigail, Estela, and Nancy. We are three sisters who were searching for a better solution to our health and vitality.  Combined, we have tried many different modalities and have found some relief.  We have even traveled long distances regularly to get the help and relief we needed.

Abigail made a breakthrough when she found Emotional Freedom Technique (EFT).  Its effects were so deep, it seemed unbelievable.  She was able to overcome emotional scars that had seemed permanent for this lifetime.  She immediately shared this with her sisters.  Meanwhile, Nancy and Estela found Biomagnetic Adjustments.  The physical relief they felt from the Biomagnetic Adjustments had them feeling so good that they knew they had found something special.  They were traveling regularly to Mexico to get help with aches and pains that had no other medical solutions. 

One day we realized that we could better help ourselves and others by learning how to use these modalities ourselves.  We haven't looked back.  All of us are certified to do the Biomagnetic Adjustment treatment and it has been an amazing tool for ourselves, our families, our friends and clients.  We are able to help others eliminate the physical setbacks that challenge the day to day life. 

We specialize in both physical and emotional wellness so as to open the door to your most Optimal Feeling possible.

We are happy to help you find that feeling you've been looking for, the feeling you used to have and miss... your most Optimal Feeling.
Our clean and comfortable treatment rooms are ready for you.
Meet The Therapists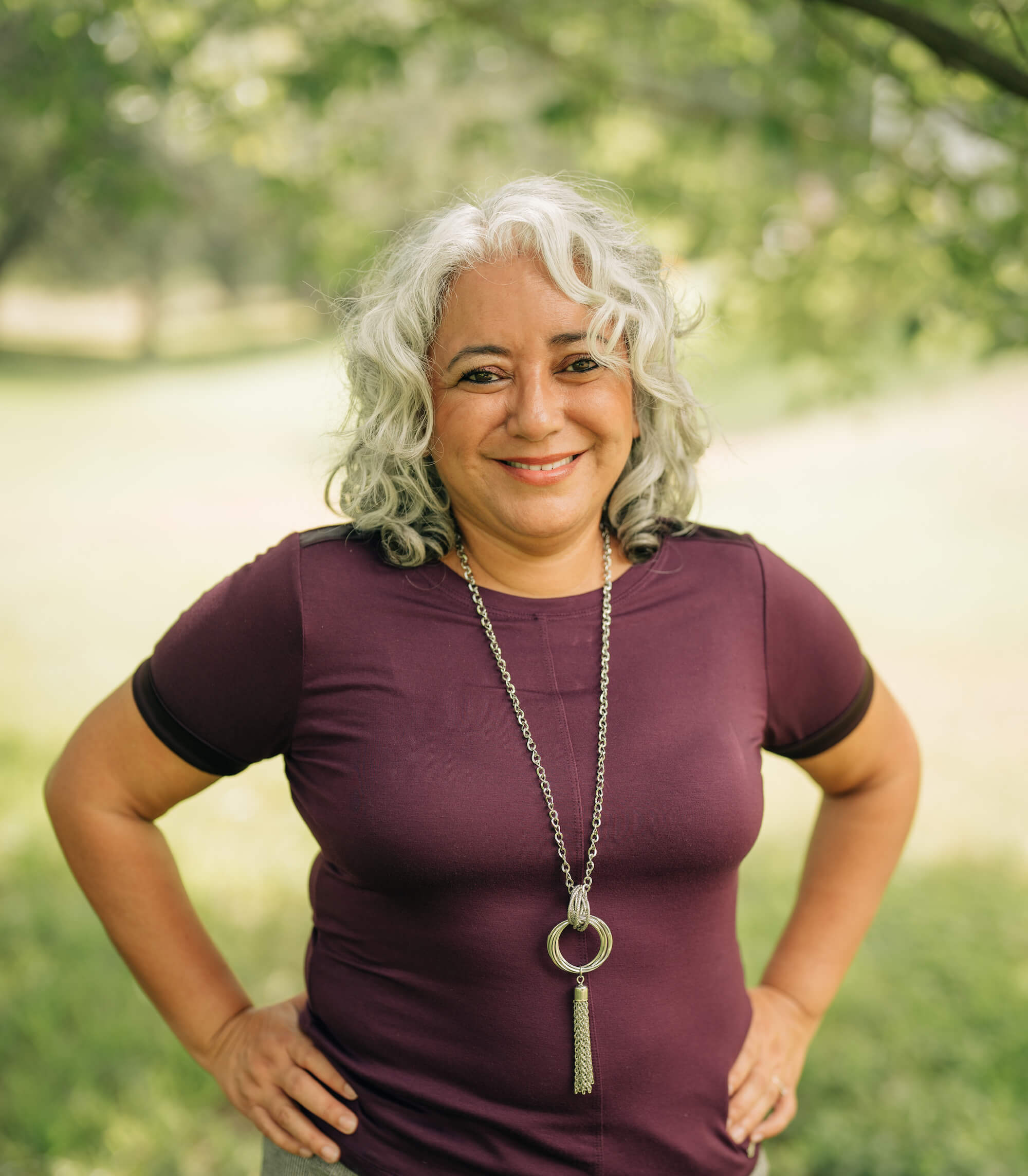 Nancy Davis
BioMagnetic Therapy Instructor
Nancy discovered Biomagnetic Adjustment Therapy was popular in Mexico, so she started going there for treatments and found that it worked well. She introduced her husband to the therapy and it helped him with his allergies. Now, as a therapist herself, clients are flying in from other states to see her and her sisters. When asked what drives her, she says "This has been an exciting journey. Seeing someone's health improve is the most amazing feeling."
Abigail is certified by Carol Look, EFT Master, as an EFT Coach. In addition to the Biomagnetic Adjustment Certification, she has taken one year of Eden Energy Method Foundations. With EFT, Abigail helps others figure out what is hindering their most productive possibilities and then helps them break down any challenges. It could be help with self-care, work life balance, mindset, relationship issues or other challenges that block the most Optimal Feeling.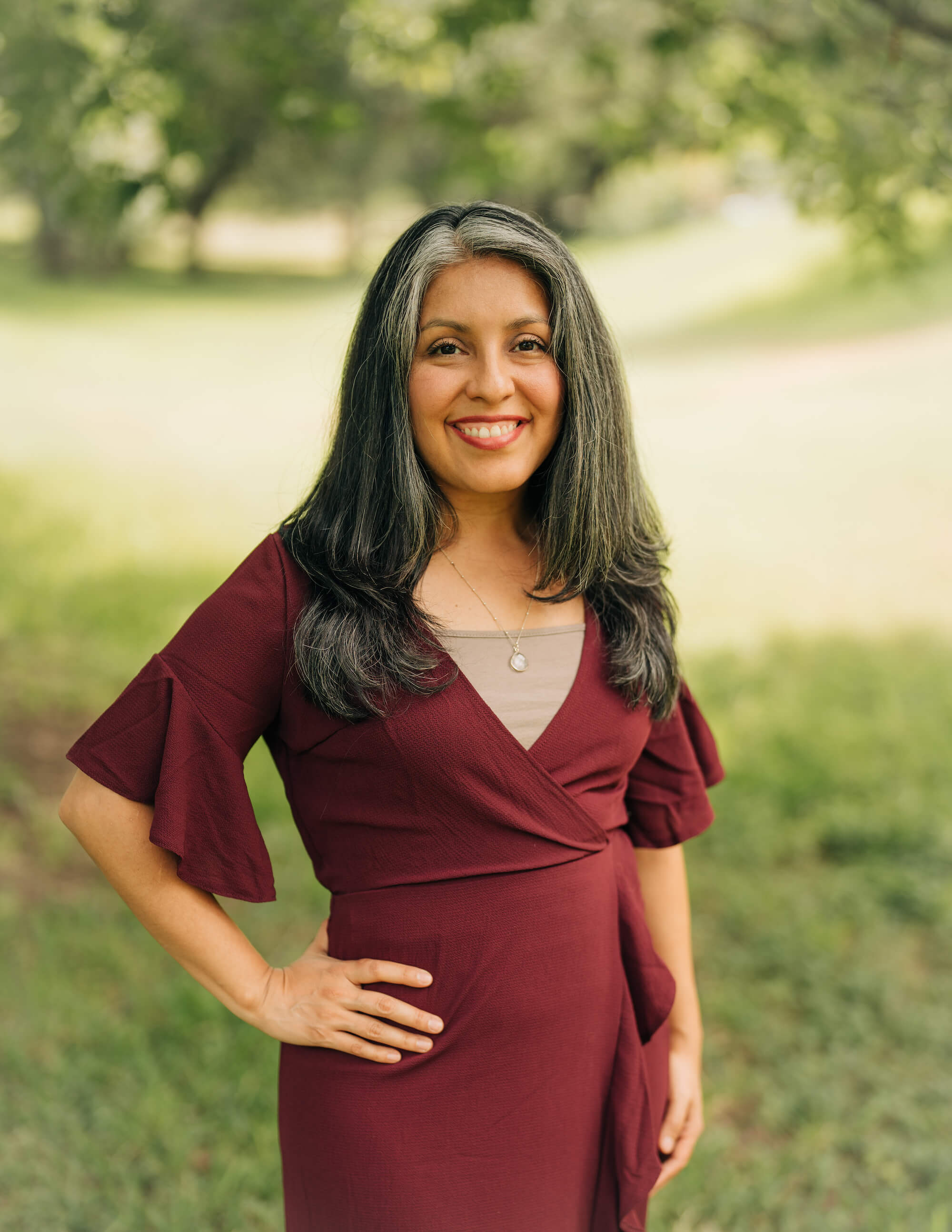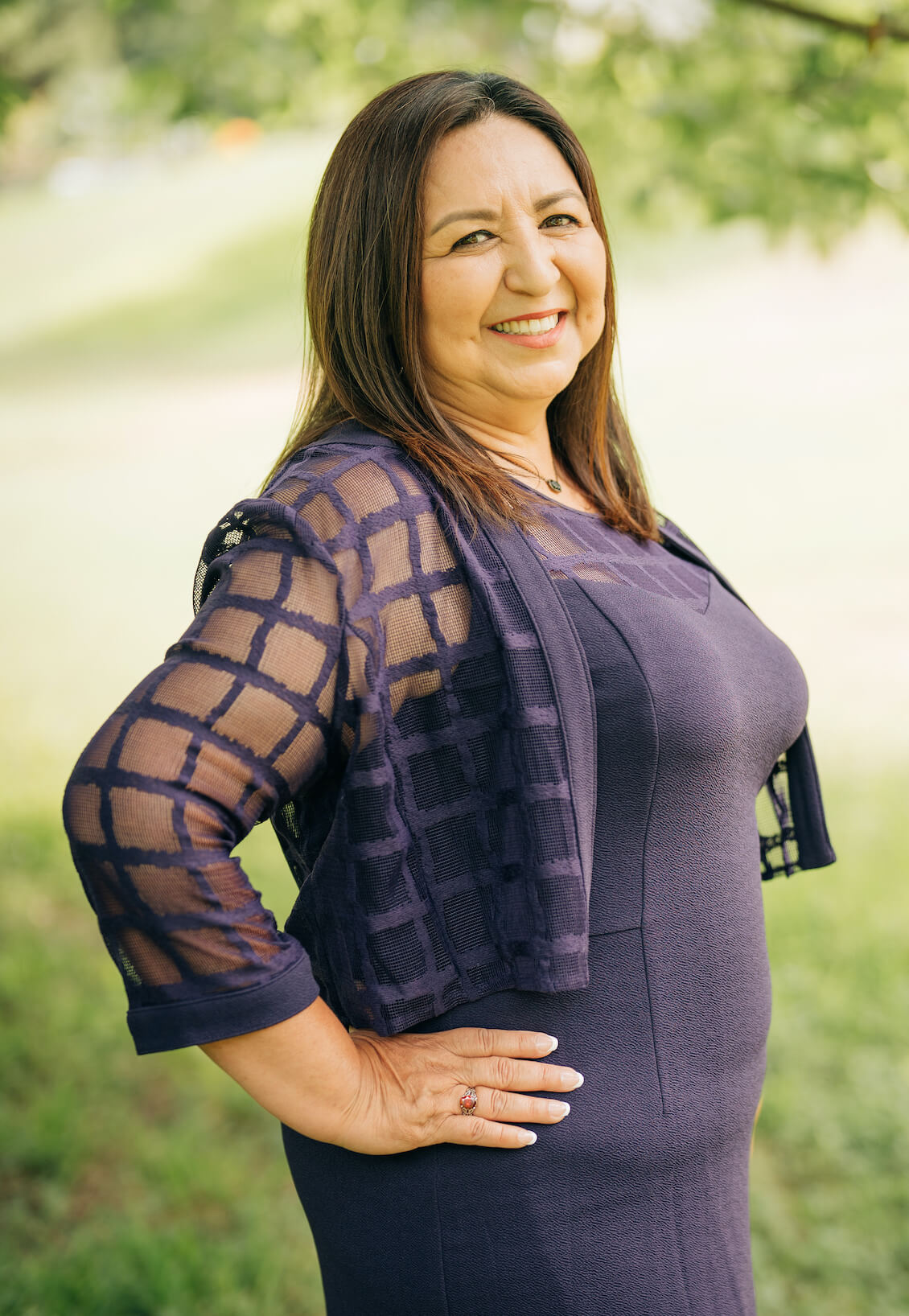 Estela Cruz
BioMagnetic Therapy Instructor
Estella discovered Biomagnetic Adjustment Therapy along with Nancy and was also taking trips to Mexico for it. She is now applying the knowledge she gained at The Vitalist's Academy of Bio-Magnetic Adjustment to help the clients of Optimal Feeling. She's fluent in Spanish and able to give therapy in that language.
Pricing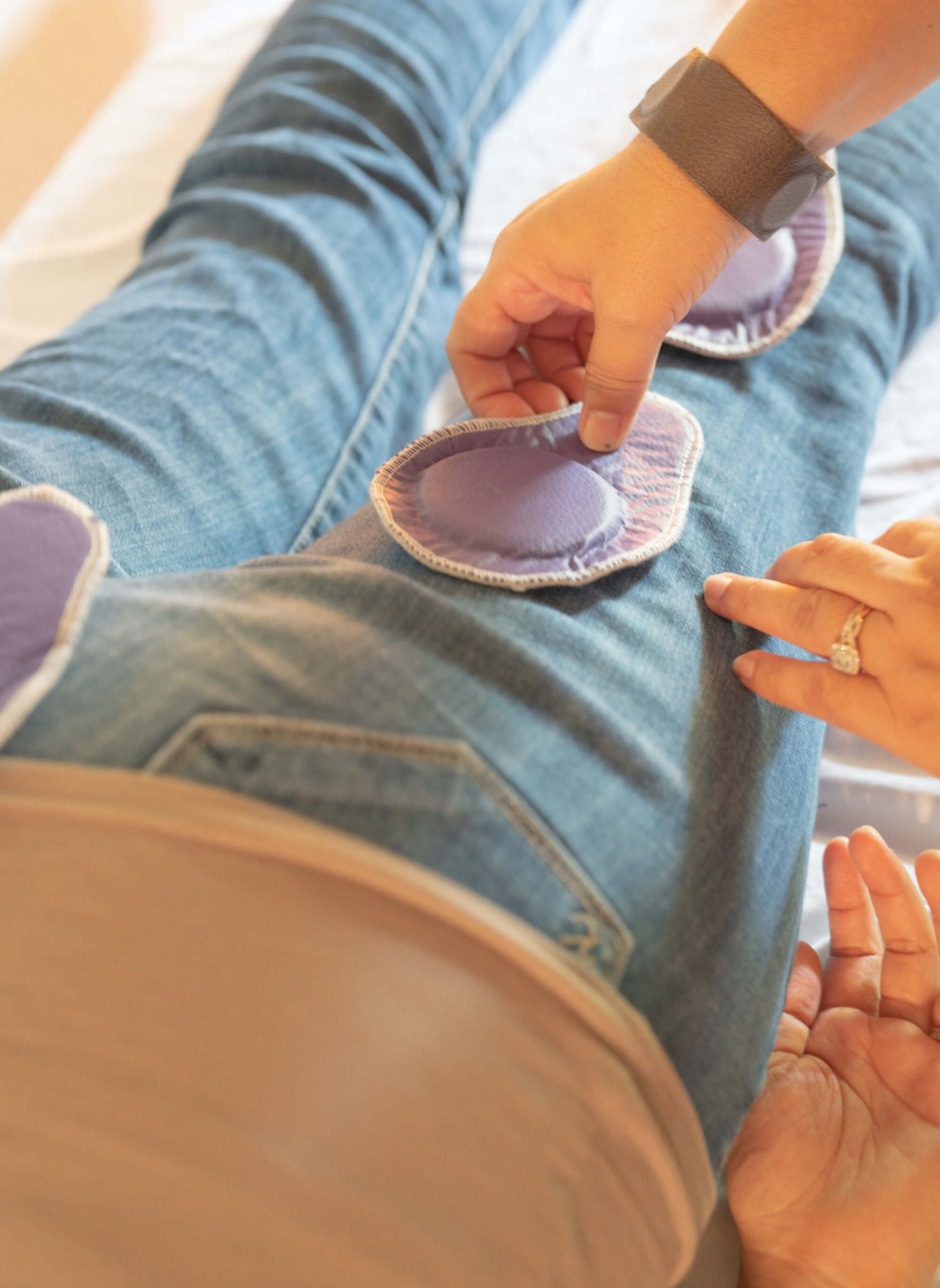 Biomagnetic Adjustment
First Session - 2 hrs:
$150
Hourly Rate:
$75
What Our Clients Say
Client Testimonials
Abigail has a calm and friendly demeanor, which right away made it comfortable to open up and express my road blocks with her. I appreciated her honesty, knowledge, and kindheartedness in helping me during our sessions. I was in the process of job searching and speaking with Abigail helped me feel more confident in interviewing. I also apply my learnings with Abigail in my triathlon training. I would recommend anyone and everyone to work with her.
Working with Abigail has been uplifting, empowering, and really fun. The biggest breakthrough I had from working with her was learning how to disengage from my workaholic schedule and start enjoying life and having fun again. She helped me work through some seriously negative experiences that were holding me back from living my life to the fullest now. Abigail is a pleasure to work with, she is sensitive, discerning, and supportive even when delivering "tough love." If you are ready to loosen up, break through some blocks and rediscover the fun in life, I would highly recommend working with Abigail..
The thing that I have appreciated the most about working with Abigail is her calm temperament and quick responsiveness to help me overcome high stress circumstances. The biggest breakthrough was the ability to use the coaching process as a tool to restore inner peace, peel away at the layers at stress triggers, as well as release them from my body. I would describe Abigail as focused, effective and grounding. She exudes a confident and possessive energy that overshadows any apprehensiveness or insecurity. This paves the way for the anticipation of therapy efficacy. I would recommend Abigail as a coach to everyone. Those who are living within their comfort zone as a therapy for maintenance and those with acute issues for resolution or calibration.
FAQs
Some of your Questions:
We realize you may still have questions about how these therapies work. These questions and answers should help! If you have any other questions that aren't answered here, please Contact Us
Q. What is Biomagnetic Adjustment?
Biomagnetic Adjustment is a technique with magnets that only uses the north side of the magnet. The north side of the magnet is alkaline and absorbs issues at their core. The Biomagnetic Adjustment Therapy is the only magnetic therapy that uses solely the north side. It is also the only magnet therapy that takes all hygienic precautions necessary so that there is no energetic contamination or contagion between clients nor with the vitalist therapist. The results of relief in the body are obvious and speak for themselves. It is an excellent complimentary therapy to anything you already use.
Q. What does the Biomagnetic Adjustment Therapy do?
The Biomagnetic Adjustment normalizes the Ph levels in the body so that the body can perform its functions at the cellular level with ease. It gets rid of inflammation. By using the north polarity of magnets, we can recreate the effect that we would get if we were in constant contact with the earth and getting grounded. The earth is the ultimate north polarity magnet that we need to be in contact with, but no longer connect with in our modern lives. We need the negative charges from the ground, or artificially, the north polarity of the magnets since we are constantly absorbing positive charges in our modern world.
Q. Is Biomagnetic Adjustment Therapy Painful?
No, there is no pain involved with the therapy. On the contrary, the therapy is designed to relieve pain.
Q. What problems does Biomagnetic Adjustment Therapy treat?
It treats a variety of physical problems. Since many of our modern-day ailments are caused by inflamation, getting rid of the inflamation through Biomagnetic Therapy can alliviate them.
Q. What is EFT Tapping?
EFT stands for Emotional Freedom Technique and it is commonly called tapping. EFT uses a gentle tapping on the Chinese meridian system points (instead of using needles like accupuncture does) and combines it with verbalizing a problem, symptom, belief, or emotion in the style of Western psychology or Neuro Linguistic Programming (NLP) to restore balance to the energy system.
Q. Where did it come from?
Dr. Roger Callahan founded Thought Field Therapy (TFT) because he realized that tapping on different acupuncture points helped relieve people of different stresses. Gary Craig simplified which points to tap on and created EFT. He trained a group of people as EFT Founding Masters including Carol Look, and it has spread from there.
Q. How is it done?
EFT focuses on 9 of the acupressure points. You tap on these points while in a high state of emotion (or while thinking about a certain stress or problem) and talking about it. The points are side of the hand, eyebrow, side of the eye, under the eye, under the nose, chin, collarbone, under the arm, top of the head.
Q. How does it work?
EFT has three main benefits.
It reduces that "high-stress" feeling we have when experiencing or remembering a stressful situation. This is the most immediate benefit.
Once that stress or emotion is out of the way, you get a clarity on your life or the situation, even if it is long in the past. You get realizations and epiphanies that you weren't able to get to before because of the emotional level you were at.
Now that your energy is balanced in the situation, you can operate from a completely different place. It's like you're a different person, in a good way. You can move forward and make decisions that seemed difficult or impossible before.